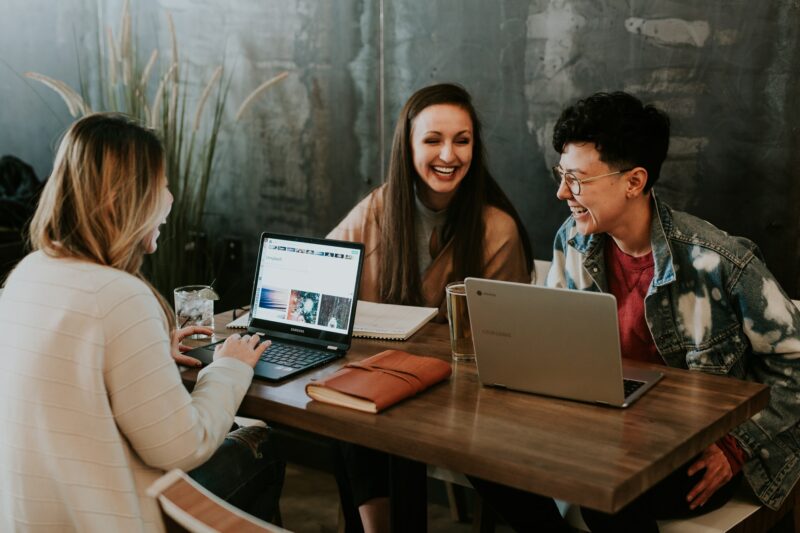 Internships
The Accounting Department is now collecting resumes for jobs and internships, if you are interested, please submit to :
---
Internship Opportunities:
Spring 2021 Internship Opportunities:
City of Austin has internships for Summer 2021! We are currently recruiting for Summer 2021 Auditor Interns at the City of Austin. The positions are full-time paid internships. Can you help us get the word out to students? Here is the link to apply, which includes more detailed information about the position.
Tax Internship: David French & Associates seeks a tax intern for the Spring semester. The tax intern position will involve scanning, creating workpapers and preparing low complexity tax returns. Please send a cover letter and resume to Kaycee French at kaycee@davidfrenchcpa.com.
Tax Internship at E&Y: Details of the positions: This position involves preparation of Partnership, S Corporation and Individual tax returns for small businesses and their owners. You will also gain experience reviewing clients' books and records to determine the proper tax treatment of items. The ideal candidate will have successfully completed Individual Taxation and Taxation of Partnerships and S Corporations. Looking for someone who is: eager to learn about tax, self-motivated, committed to producing their best work, a critical thinker and trustworthy. You will be required to sign a confidentiality agreement as part of this internship. I am a CPA with 30 years of experience in tax including 16 years with Ernst & Young. I have had my own tax practice for 5 years and it is growing beyond what I can do on my own. While at E&Y, I was an effective and popular instructor for technical courses as well as soft skill personal development courses. I was a sought after counselor and mentor to my younger colleagues. This internship will provide you the opportunity to get one-on-one training from me and master the basics of small business and individual tax preparation. I office out of my home and you will have the choice to work remotely some of the time if that appeals to you. Interested persons should Email: Melissa Mitchell, CPA, triplemcpa@att.net
Audit Internship: Brown, Graham & Company, P.C.. is seeking an audit/tax internship for Spring 2021. The position is primarily audit focused. Interns will begin orientation on the Monday following Thanksgiving to allow training to be completed around finals and holidays, and begin the working internship January 2nd.
Audit Interrn at CD Bradshaw and Associates, PC

Individuals at this staff level normally have taken tax and audit classes in pursuit of an accounting degree for the purpose of pursuing a career in public accounting. Skills Required: Basic knowledge of accounting and taxation concepts. Proficient in computer programs, such as Microsoft Word and Excel. Open, honest and professional communication skills. Exhibits professional conduct at client offices and internally. Works as a team member and promotes a cooperative work atmosphere. Job Duties and Responsibilities: Assists or prepares financial statement reports, including client communication documents, for review by the engagement leader. Performs interim accounting services (monthly or quarterly) where the work is of a repetitive nature; and, prepares substantiating work papers in a provided format that is sufficiently detailed for a reviewer to evaluate. Responsible for attest engagement binder set-up in compliance with Accounting and Auditing Manual. Prepares payroll tax and simple to average income tax returns.Apply on
website
.
Accounting Associate Intern at MicroMain Corporation

We are looking for someone that has a passion for numbers, business, and people. This individual will serve in a role that works closely with the Accounting manager and the President. We are looking for someone who is a self-starter – a doer who can work as part of a remote team (we have been remote since before COVID-19, this is the way it will stay!) Even though the position is remote, we?ll still be looking for someone local to the area. You will meet up with the team who is local to Austin from time to time, for training, events, and team-building activities. Accounting Responsibilities (not limited to) – Handles Accounts Payable / Accounts Receivable Enter bills and credit card transactions Enter and track ACH and wire payments Manage reporting and record-keeping Perform research relating to accounts, as required Manage Credit Card posting, reconciliation, and reporting  Serve as the main hub for all invoices going out, and coming in Assist in collections of delinquent accounts Requirements: Have some formal education/training in accounting (What is a general ledger?) Have some experience in a customer-service or people-oriented role Display technical competency through proficiency in software such as: MS Word, Excel, PowerPoint, Outlook  Honest & Trustworthy Have some experience with reporting tools (creating reports, charts, and graphs) Ninja research skills Must be in Austin, Texas The ability to work from home Solid typing skills Bonus if you possess a superpower! Email resume to Ron Savarese (
rons@micromain.com
)
Accounting Intern: Click here to view the job description.
Apply by sending a cover letter, resume and transcript to lmjohnson@bgc-cpa.com.
Apple
Apple is accepting applications for Spring Internships with ACC. The deadline to submit a resume and letter or interest is November 16th, 2018.
Students should follow the following steps when submitting their applications:
1. Student resumes should be a single page, in PDF Format. Resume should include:
-GPA, language skills (Spoken and written) and relevant experience/skills. Spanish and Portuguese language is considered a plus.
2. Students are advised to have resumes reviewed by either their instructor or Career Services. (Typographical errors are an automatic disqualified for any type of internship with Apple)
3. While Cover letters are not required they are STRONGLY preferred. Cover letter should be no more than half a page and in PDF Formatting.
4. Resumes should be emailed by November 16th, 2018 to
internships@austincc.edu
. Email should be titled "ACC-Apple Internship Application + Department Name"
5. Students MUST be enrolled in the Spring 2019 Internship Practicum to be eligible for this opportunity as it is a for credit opportunity only.
6. Students should be in their final semester of study here at ACC. Department chairs are requested to notify their faculty and students of the Apple Internship Opportunity along with notifying OCEI staff of the number of students who applied.
7. Apple will contact students directly if interested.
BGC Internship
Brown, Graham & Company, P.C. is seeking to fill an intern position in its Austin office.   This employee will be responsible for supporting the firm's clients and team members while gaining experience in the assurance, consulting and tax sections within a regional public accounting firm.  Key skills include:  strong general accounting knowledge, proficiency with the Microsoft Office Suite, excellent verbal and written skills, and the ability to effectively communicate and maintain positive professional relationships with clients and other team members.  Previous completion of auditing and/or tax classes within the Professional Accountant Advanced Technical Certificate Program, as well as experience working in a professional office environment are a plus, but not required.
This is a paid position.  Interns are expected to work 16-24 hours per week preferably on at least 2 consecutive days.  Please submit your resume to Shannon Andre' at sandre@bgc-cpa.com.   Learn more about our firm at www.bgc-cpa.com.
Apprenticeship Opportunities
Accenture is launching an apprenticeship program this summer that is geared towards individuals pursuing associates degrees or certificates in Finance. This would be a great opportunity for students who are graduating this spring and would like a 12 month paid training opportunity that, upon completion, will convert to permanent employment.
It is also good for any student wanting to register for the Internship Practicum this summer and can balance a 40 hour work week.
The positions available are:
KRC FINANCIAL STRATEGIES, LLC
A local CPA practice is looking to hire 2 possibly 3 part-time interns to get us thru the busy season.
One position is in our Tax Department, they would be assisting our tax assistant and tax manager with files, tax returns, income and expense spreadsheets as needed
A second position is in our Accounting Department, they would be working with our Accounting manager and Accounting Staff in Quick Books desktop and Quick Books Online, and other Bookkeeping files as needed
A third one is in our Administrative Department, assisting our Office Manager with client files, our website, Client relations and data base management
These positions can possibly grow into a long term part time or full time position.  I am willing to set up projects or reviews as an actual internship if need be.
For more information, please visit the company
website
.