Statement of Purpose
The purpose of the Fashion Design department is to provide premier courses and degree plans that give students the practical, theoretical, and technical knowledge needed to be successful in the field of Fashion Design. Our curriculum provides students with first-rate professional and workforce programs that result in employment in the public and private sectors. It is based on identified competencies, has a capstone experience, and strives to be socially responsible as well as addressing employer needs. We are committed to:
Providing students in the Fashion Design degree plans the knowledge and skills necessary to enhance their design abilities that will enable them to seek employment in a fashion industry position.
Providing students in the transfer degree plan the knowledge and skills necessary for transfer and success at a baccalaureate degree granting institution.
Providing students in the workforce areas the knowledge and skills necessary for job enhancement.
Providing employers in our community a trained, technically competent, and diverse workforce.
Providing all students advising from a qualified, dedicated, and accessible faculty.
Our overall departmental mission is threefold: 1) to prepare students for entry-level employment in the rapidly expanding Fashion industry, 2) to enable students to improve their job skills to promote career advancement and development 3) provide undergraduate courses to individuals who wish to transfer to complete a four year degree.
The department hires highly qualified professionals within our field of study and provides them the support they need. The department has relevant, up-to-date course materials and keeps textbooks current. Course content complies with federal and state laws and regulations and local industry standards and includes recommendations from the Advisory Committee. SCANS competencies along with Master Syllabi are posted on the departmental website.
The Fashion Design Advisory Board is composed of recognized leaders in the field in ACC's service area. Members convene regularly to offer their combined expertise to influence the curriculum structure and instructional methods of the program.
Committee Members
Victoria Taylor, Department Chair and Associate Professor
Victoria Taylor has a Bachelor of Fine Art in Fashion Design from the University of North Texas with a minor in Marketing. Victoria worked in the Dallas market for several years and had various job experiences within the fashion industry including, customer service rep, sample lace cutter, designer assistant, first pattern maker, production pattern maker and Lectra Systems tech for marking and grading, to name a few. Victoria has been an instructor at ACC for the last 3 years and has been instrumental in helping the Fashion Design Certificate program develop.  She has continued her love of learning new skills, with recent training courses using the new Gerber Technologies software Yunique PLM, Accumark 2D and Accumark 3D and training on the Gerber Cutworks Z1 Cutter.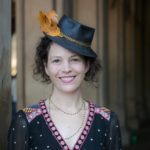 Laura Del Villaggio earned a Certificate in Millinery from the Fashion Institute of Technology in New York in 1999, while concurrently studying for a Master's Degree in Museum Studies: Costume & Textiles. Her millinery business, Milli Starr, was established in Austin, Texas in 2004. She offers bespoke services, designing one-of-a-kind millinery for special events such as weddings, races and galas. Original hats have been spotted in print publications, on the runway, stage, and screen, and at the Kentucky Derby, Dubai Cup, Royal Ascot, etc. She possesses over 20 years experience in fashion history, design, and construction and has worked as a milliner, but also as clothing and textile consultant and conservator, vintage dealer, retail manager, and theater costume designer. Hat-making has been her full-time focus since 2012 and she enjoys making hats for clients around the world, as well as teaching both group and private millinery classes.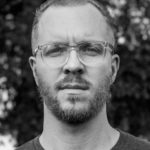 Alexander "Sasha" Lamb, Lead Designer, Howler Brothers
Sasha Lamb, a native of New York City, worked for 15 years in the menswear fashion industry in New York before moving to Austin five years ago. Some of the brands he designed for included Nautica, Saturdays Surf, Izod, and Hanes. Upon moving to Austin in 2015, he landed a spot on the design team of local lifestyle favorite Howler Brothers. Sasha has traveled the world for sourcing and production, putting him in the very heart of the global apparel supply chain. His experience is in creating product from concept thru final production for menswear, kids, ladies and plus sizes. Sasha has a Bachelor of Arts degree in Cultural Anthropology from the State University of New York, Albany.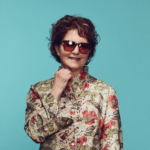 Nanette Lemma
After completing degrees in art education, laser technology, and interior design, Nanette has returned to her lifelong love of fashion. Nanette finds that fashion design, like her work in science, challenges both her creative and problem-solving skills. She began with the continuing education classes as they were available, and has now completed the associate degree in fashion design. Nanette also continues to expand her skills, participating in a variety of design, sewing, and fitting workshops.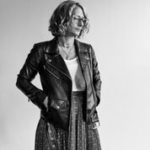 Erica Lindy, Adjunct, Assistant Professor
Erica K. Lindy holds a Bachelor of Arts in Fashion Design and a Bachelor of Science in Fashion Merchandising from Texas Women's University. Upon graduating TWU, Erica was awarded a much coveted design scholarship to the Paris Fashion Institute in France. While there, she continued her studies under the tutelage of world renowned instructors and ateliers becoming a couture trained seamstress. Her career has been in all facets of the fashion industry including retail management, production and sales management, and commercial wholesale design. She also runs her own bespoke design and alterations business creating beautiful couture pieces.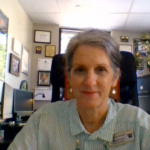 Lucy Sanchez, a lifelong public school educator, serves as a CTE Content Specialist for RRISD's Fashion Design Program. Certified in science, social studies, art, and public school administration, she has worked as a classroom teacher, a high school assistant principal, and a district administrator. She has extensive experience in developing advisory committees and in building school/community partnerships at the high school level. Beyond this, Lucy is a fan of design and color, a mixed media artist, and can sometimes sew, too!
Vanessa Villalva is a professional designer, seamstress and instructor with over 20 years of experience in marketing, animal welfare, teaching and creative roles. She founded Ronkita Design, based in Austin, TX, that provides design, consulting, manufacturing and educational services. Vanessa teaches beginner to advanced sewing lessons, including as an instructor at Austin Community College, and collaborates with clients on product development and other custom sewing projects.